Dear Members,

The ACP is proud to present the results of the voting for the Tournament of the Year. There were some surprising outcomes (two ties!) and otherwise interesting results, which you can see below.

According to our members the best Round-Robin in the past year was the Tata Steel tournament. The 14-player all-play-all had everything: a mix of elite, local and female players and it was very exciting to watch. Here is the complete graph: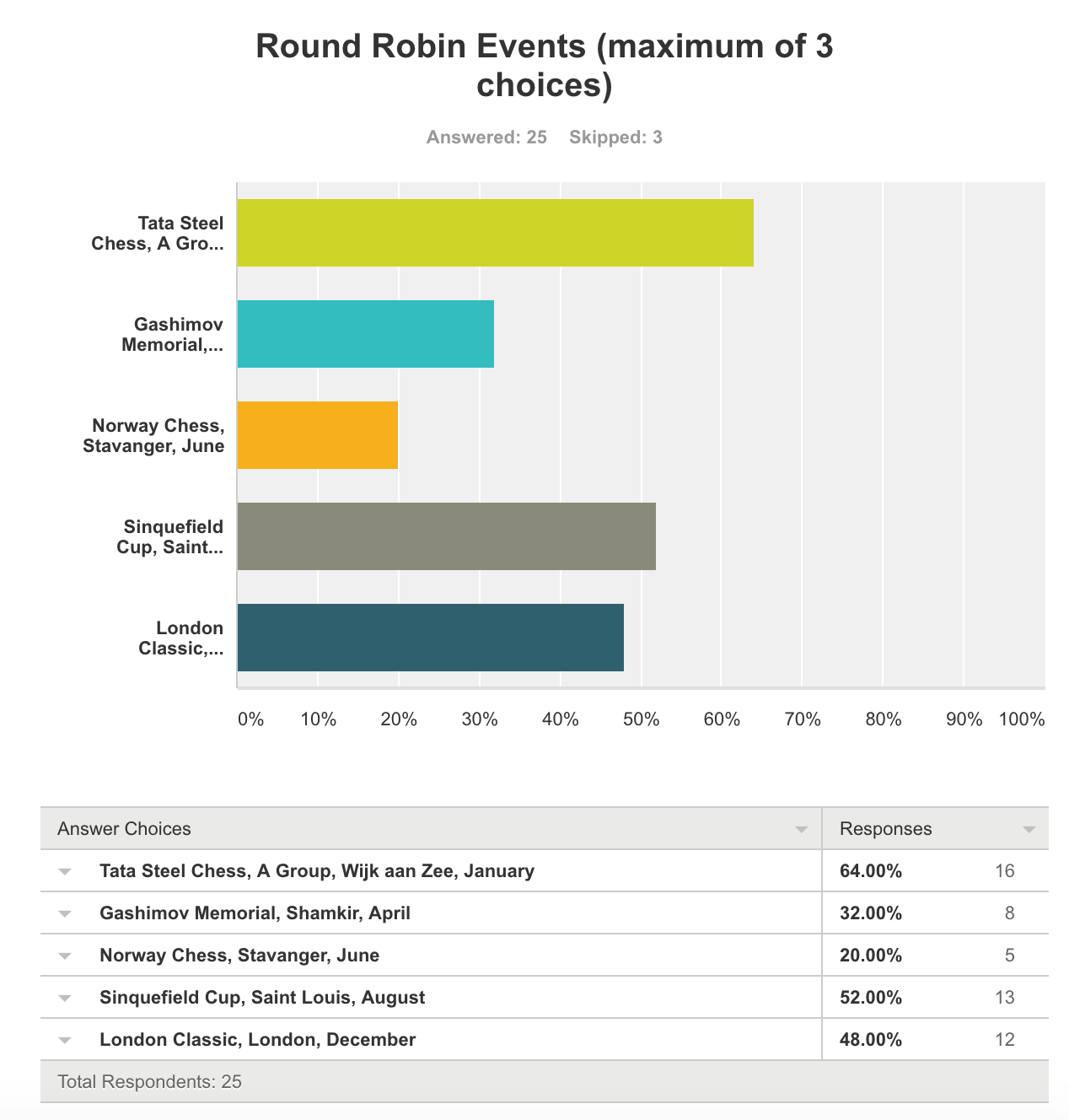 The World Cup in Baku was easily the most important official event in 2015:




The results of the best open tournament saw an unexpected tie – The Tradewise Gibraltar Chess Festival and the Qatar Masters in Doha (where none other than the World Champion played!) were the tournaments that our members liked best. Not so distant third was the Reykjavik Open.




From the rapid/blitz section it was the event with an official title, the World Rapid and Blitz Championships, that was the most popular among the voters.




We saw another tie (quite a rarity to have two ties in a single survey!) in the overall results – the World Cup in Baku and the Qatar Masters share the title!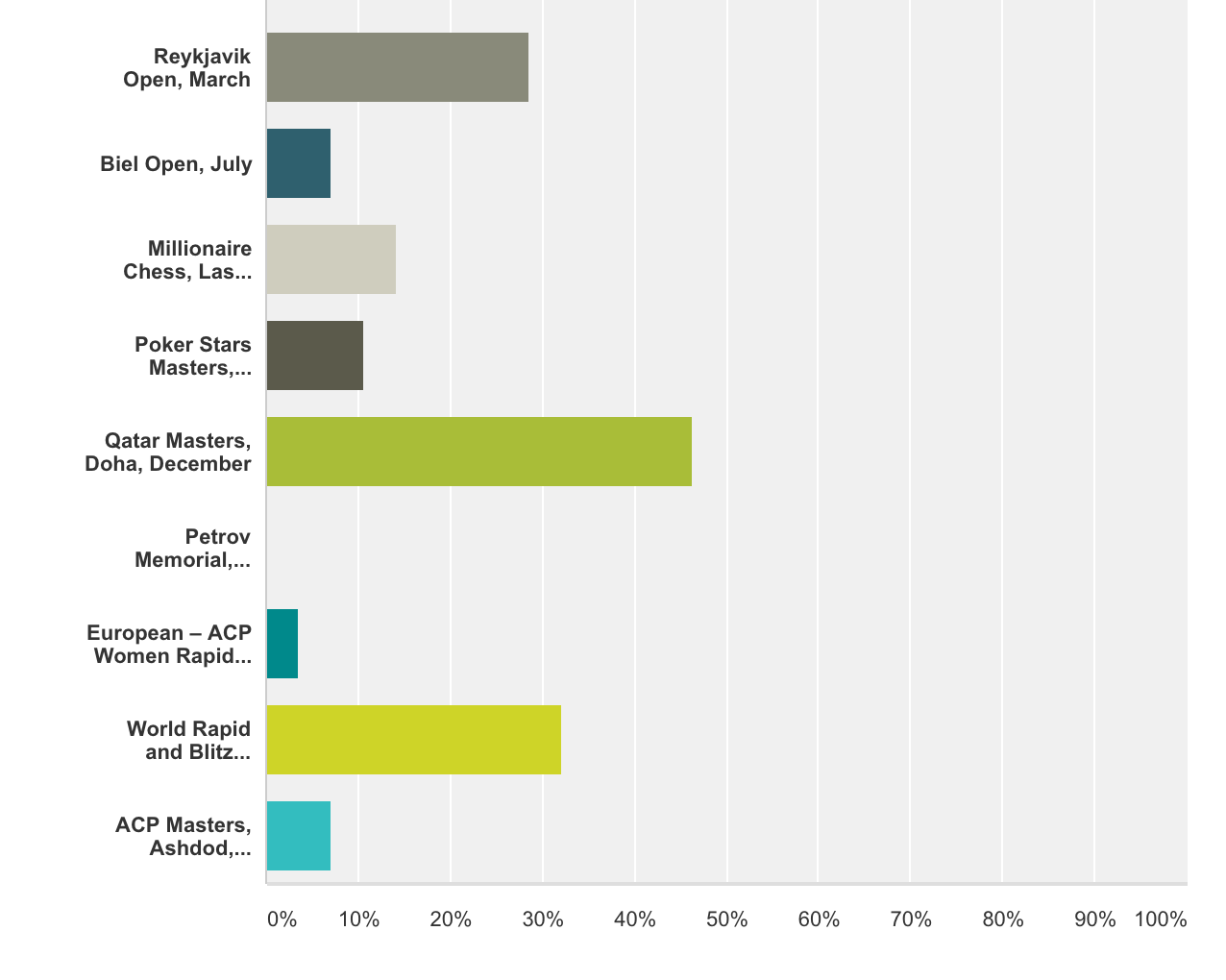 We would like to thank all the participants for taking time to cast their votes – at the ACP we strive to improve the world of chess by considering the opinions of our members and we can only know them when you tell them to us. This is very important and we work to continue in this direction in the future.

The ACP Board